08.09.2017

ST2 is a cardiac biomarker, which is used to evaluate the prognosis in patients with acute coronary
syndrome and chronic heart failure: http://vistamedi.ge/wp-content/uploads/2016/09/ST2_eng.pdf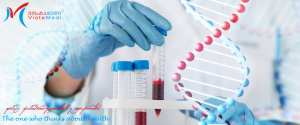 This year, results of a new research have been published on ahajournals.org: http://stroke.ahajournals.org/content/48/Suppl_1/A138.short
The study concluded that plasma sST2 levels might predict mortality, functional outcome, and risk of hemorrhagic transformation after ischemic stroke.

ST2 test is one of the many products that are performed in our laboratory. Test results are provided the same day! Our service is available on call, 24 hours a day, 7 days a week.
For detailed information, please contact us: 2-18-33-18; 2-22-47-77; 568-61-00-61.