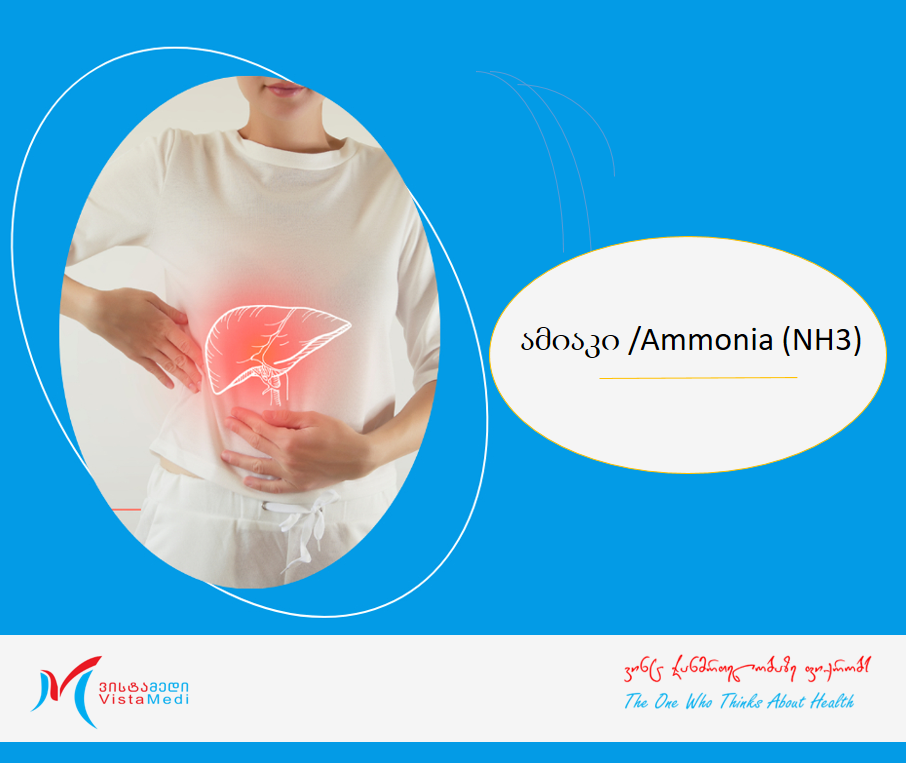 Measurement of ammonia (NH3) in blood plasma!
Ammonia concentration may be increased, if its processing by the liver or ammonia elimination from the body is impaired.
Excess amounts of ammonia are toxic to the central nervous system.
The analysis is performed within 20-30 minutes after taking a blood sample.
You can get tested in Didi Dighomi branch 24/7.
Didi Dighomi : Ramazi St. 28
For more information, please visit – www.vistamedi.ge
Test results are provided the same day!
2 23 04 04; 2 18 33 18; 2 22 47 77; 568 61 00 61